Wi-Fi Smart Thermostat
RedLINK™ Wireless Comfort Systems:
It's more than a thermostat,
It's whole-home comfort, simplified
Now with RedLINK™ wireless technology inside, the all-new VisionPRO 8000 from Honeywell allows you to manage your entire home comfort system through one easy-to-use interface. It's total control at your fingertips. From the most trusted brand in home comfort brought to you by Hurlburt. Contact us to find out about upgrading your home with a RedLINK Wireless Comfort System.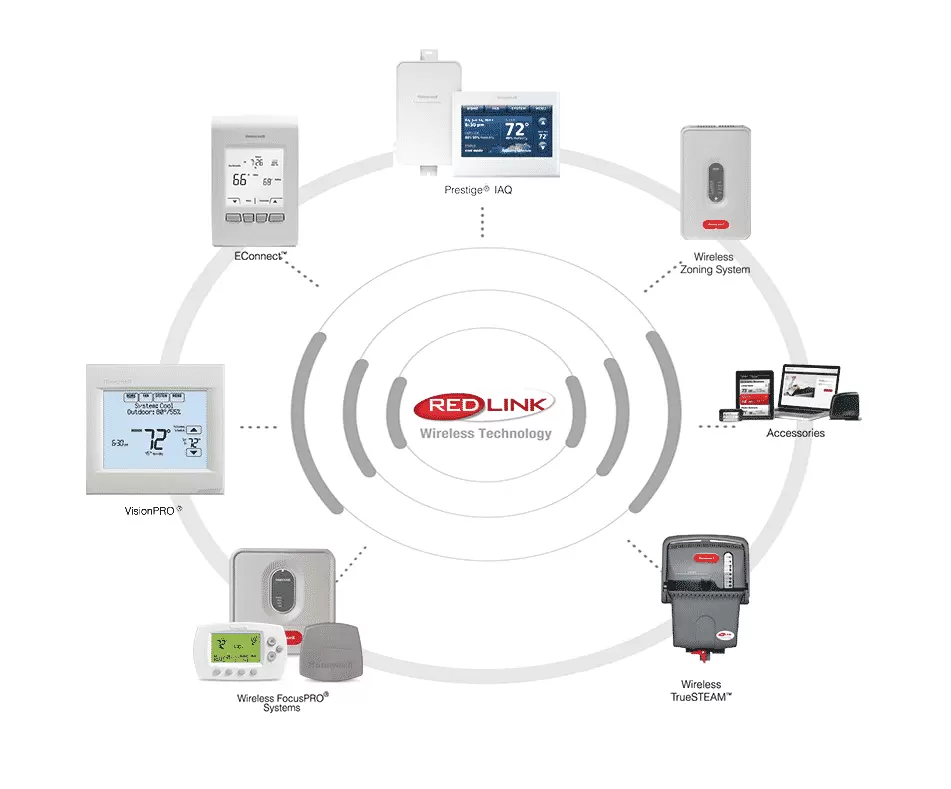 Intuitive system is easy to program and easy to love
Answer a few simple questions and the system will self-program
Customizable alerts monitor comfort, safety and energy efficiency for peace of mind
On-screen guided help – no need for complicated manuals
Control more than temperature – much more
Integrate and manage humidification, dehumidification and ventilation systems
With RedLINK™ and Honeywell's Total Connect Comfort services, you can schedule your thermostat remotely via computer, tablet or smartphone
Wireless accessories help you manage frost and condensation on your windows, check outdoor temp and humidity at a glance, adjust your system from anywhere in the home – and more!
Control Your Complete Home Comfort System Wirelessly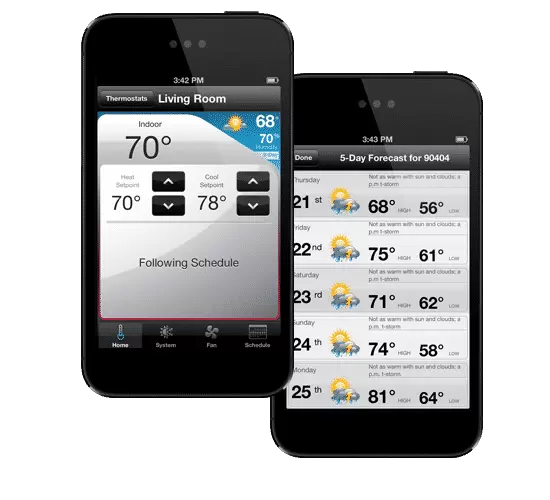 Totally Universal
Dual powered: battery or hard wired
7-day programmable
Residential or Light Commercial use
Micro SD port for quick installer setup
Plain language setup, no manual needed
On screen dealer information
Smart Schedule feature programs in seconds for any lifestyle
Up to 3 Heat/2 Cool Heat Pump or Up to 2 Heat/2 Cool Conventional systems when used standalone
Up to 4 Heat/2 Cool Heat Pump or Up to 3 Heat/ 2 Cool Conventional systems when used with the Equipment Interface Module
Works with RedLINK accessories: RedLINK Internet Gateway / Total Connect,Wireless Outdoor Air Sensor,Wireless Indoor Air Sensor,Portable Comfort Control,Entry/Exit Remote, Vent and Filter Boost Remote, Wireless Adapter, TrueSTEAM, andTrueZONE Panels
5 -Year Limited Warranty