Water Treatment
Home Water Treatment Services in West Central Wisconsin
Having clean, safe water for your home West Central Wisconsin home is a must. Whether you use well or city water, it's important to have a treatment plan to avoid bad odors, poor taste, discoloration and damage to your plumbing system. Hurlburt Heating, AC & Plumbing offers a variety of home water treatment systems so you can enjoy fresher, purer water everywhere you need it. 
From water softeners and filters to UV lights and reverse osmosis, we have tailored solutions to meet your home's unique needs.
Call us today at (715) 283-4422 to Book your FREE Water Quality Analysis in Eau Claire, Menomonie, Hudson and the surrounding areas!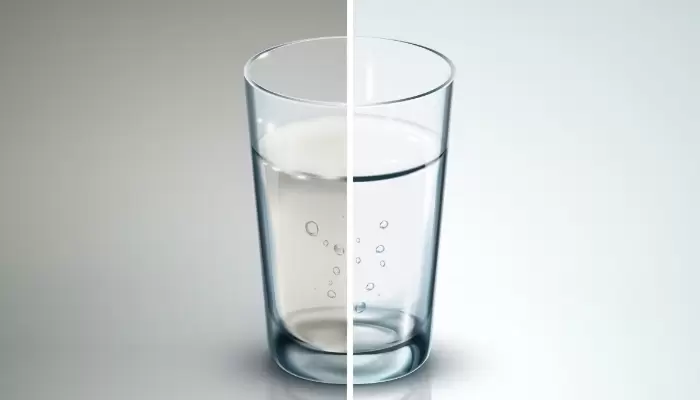 Water Softeners
Hard water is the result of mineral buildup that leads to soap scum, low water pressure, pipe clogs, skin irritation and unpleasant tastes and odors. 
Home water softener systems reduce harsh minerals in your water to combat plumbing damage and upgrade your indoor comfort. Installing water softeners can help you save money on cleaning products, protect appliances, improve drinking water and so much more. 
Hurlburt Heating, AC & Plumbing offers water-softening services that treat the issue before it affects your home. We will install your new softening system into your home's water intake for fast treatment that you can enjoy right away!
Iron Filters
If you notice a rusty or reddish-brown color in your water, there are likely high levels of iron. Water with too much iron often tastes and smells metallic, stains clothing and is a hotspot for iron-reducing bacteria. 
Installing an iron filter for your home is an effective way to treat high levels of iron, sulfur, manganese and other contaminants. Whole-house iron water filters catch the small metal particles as they pass into your home to keep your drinking water safe. 
Our team will help you determine if an iron water filter is the right fit for your home and ensure your new system is installed with expert care.
Carbon Filters
Carbon water filters are a powerful way to improve your home's water and remove contaminants like chlorine and chloramine. Drinking water with unsafe levels of chlorine and chloramine can lead to eye and nose irritation, respiratory issues and stomach pain.
Carbon filters combat excessive levels of chemicals and pollutants to ensure your drinking water is clean, tasty and odor-free. The expert technicians at Hurlburt Heating, AC & Plumbing will install your new carbon filtration system in no time for better water at every tap.
UV Light Filters
Ultraviolet water treatment systems use germicidal UV lights to fight waterborne bacteria and germs that can make you sick. This advanced radiation technology disables microorganisms in their tracks, keeping them from growing and spreading through drinking water. 
Combining a UV light system with a water filter offers even greater protection against contaminants! We offer professional UV water filtration installation to ensure your new system is ready to protect your home. 
Reverse Osmosis System
Reverse osmosis water treatment uses high pressure to push water through a membrane and remove contaminants. These systems are popular among homeowners and are usually combined with a UV light or carbon filter. 
Reverse osmosis filtration helps improve drinking water taste and eliminate odors so you can ditch plastic bottles and enjoy tasty water right from the sink! 
We offer installation for point-of-use and whole-house systems customized to your wants and needs. Hurlburt Heating, AC & Plumbing is here to help you enjoy the benefits of filtered water from anywhere in your home. 
Find Your Ideal Water Treatment Solution Today
Don't go another day with contaminated water! Whether you are ready to schedule installation or need help deciding on the right system, our team is here to help. We are passionate about providing water treatment services that improve your home's safety and overall comfort. 
For cleaner, fresher, tastier water contact us online or call today at (715) 283-4422 .