Community Involvement
Hurlburt Is A Proud Member Of Our Local Community
As a family owned and operated company, we understand the importance of having a strong community in which to grow and thrive. Although a lot has changed since we opened our doors back in 1959, one thing that hasn't is our devotion to our community.
When we get a new client or employee, we like to say "Welcome to the Hurlburt Family!" That spirit of family extends way beyond just being a heating, cooling and plumbing company. The Hurlburt company is proud to be an active member of our community in order to help those less fortunate or in need, as well as support local businesses and organizations.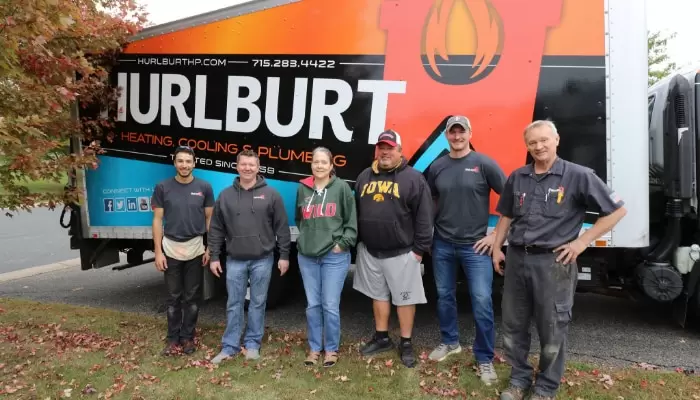 Feel the Love
While we are involved in many different organizations to help give back, one very near and dear to our hearts was the Heat U.P. Wisconsin program, now titled the Feel the Love program. This incredible organization allows you to nominate a less fortunate household to receive a free furnace! Those winter nights can be brutal without reliable heat. Learn more today!
Fun Paws For A Cause
This has to be our cutest cause yet! With this annual campaign, for every upload of your dog, Hurlburt will donate money to the Pepin County Sheriff's Department K9 Program. This is a great way to support our furriest police members. Check out our page to learn more!
Love Local (2019 - 2020)
As a small locally owned business ourselves, we knew how important it was to support other businesses in our community. In order to shop locally, we partnered to provide local gift cards to our customers and friends in 2020! It was a great way to discover incredible local businesses right in your own neighborhood. Learn more today!
We Love Our Community!
Here at Hurlburt, we are so proud to be a part of this community and feel very grateful for the ability to give back when we can. We do a number of different activities and service projects throughout the year. To learn more about us or how you can help, connect with us today!