Ductless Mini Split
Zoning HVAC System
Are you looking for an energy saving heating and cooling system? If so, a ductless mini-split system might be the right choice for your home. Ductless mini split systems are more expensive to install initially, but provide a lot of savings with the energy they don't use. Additionally, by not using ductwork, a ductless system can avoid heating or cooling loss. To find out more about getting a ductless mini split system installed in your home, call (715) 283-4422 today!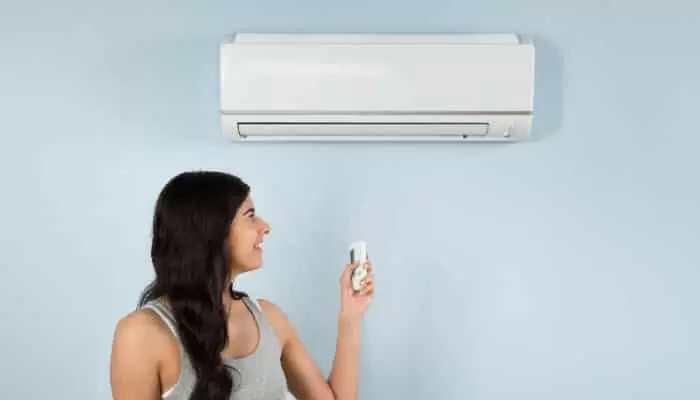 With a ductless mini split system, you can control the parts if you're home or heated and cooled in which aren't.
Ductless Mini Split Installation
Getting a ductless mini split system installed in your home is a great solution if you have specific rooms that stay warmer or colder than the other rooms in your home. You should consider how many zones you think you will need and which rooms will be controlled by each zone. The amount of rooms and floors in your home will typically dictate how many zones you will need. At Hurlburt Heating, AC & Plumbing, we can help you determine the best set up for your zoned system.
Reasons to Get a Ductless Mini-Split System for Your Home
Some reasons you may want to get a ductless mini split system installed in your home rather than a traditional HVAC system include:
Your home's air ducts and HVAC need to be replaced.
Your home does not have enough space for ductwork.
You want more control over the areas that are heated and cooled in your home.
You want an HVAC system that is more energy efficient.
If any of these reasons apply to your heating and cooling system needs, you should consider getting a ductless mini-split system installed in your home.
How Often Should You Have Your Ductless System Serviced
If you are using your ductless mini split system for heating and cooling throughout the entire year, you should have your system serviced at least twice a year, once before the heating season and once before the cooling season. This allows for any obstructions and debris to be cleared from your internal and external unit to ensure that your ductless mini-split system is able to work as efficiently as possible.
For ductless mini split system services, contact Hurlburt Heating, AC & Plumbing today!
What is the average cost of a ductless HVAC system?
A ductless system may be installed for anywhere from $5,000 and $28,000, with an average cost of $12,348. Mini-splits commonly referred to as ductless air conditioners, provide homeowners a great deal of control over the climate of each room in their house while reducing annual cooling expenditures by up to 50%. They are especially useful for older houses lacking ducting or for houses with rooms added on.
Can a ductless mini split cool an entire house?
It's a widespread fallacy that the only way to chill a whole house is with central air conditioning. While in some cases this might be true, ductless mini-split systems should also be taken into account.
Even if a strong system is required, especially in a big house, a ductless mini split is capable of doing the job. It is capable of chilling a full house, from the foundation right up to the attic, with the proper size system in place.
How many mini splits do I need in my house?
Determine the necessary BTUs based on the size of your home. Typically, we follow a 20 BTU per square foot guideline. Example: You would require 1,500 x 20 = 30,000 BTU output for a 1,500 square foot residence. Use one micro split with 30,000 BTUs, two with 15,000 BTUs, or three with 10,000 BTUs.