About Hurlburt Heating, AC & Plumbing
Trusted Local HVAC & Plumbing Company
Hurlburt Heating, AC & Plumbing is dedicated to providing top quality HVAC and plumbing services to our customers as well as giving back to our community. We are a family owned and operated business and have been servicing the Western Wisconsin area since 1959. Join the Hurlburt family by choosing us to be your local and trusted HVAC and plumbing company today.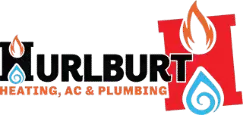 High Quality Plumbing & HVAC Company
We are confident in the work that we do, which is why we offer a 100% parts and labor warranty on each of our HVAC and plumbing repairs and replacements. When you get your HVAC system or plumbing repaired, serviced or replaced by Hurlburt, you can be assured that it will be done well and done right the first time. Our technicians are highly trained and have the correct knowledge to handle any HVAC or plumbing project. Whether you have a boiler, furnace or heat pump, we have you covered.
Community Plumbing & HVAC Company
In addition to providing our customers with high quality HVAC and plumbing services, we have given back to our community through various initiatives. In the past, we have donated and installed a new heating and cooling system for a family in need. In 2020, we created a Love Local program to help local businesses that had been directly affected by the 2020 pandemic. Additionally, we participated in Fun Paws for a Cause, where we donated $10 to Pepin County Sheriff's Departments K9 program for each dog photo our customers uploaded to us. 
How We Give Thanks to Our Loyal Customers
At Hurlburt, all of our customers are part of our Hurlburt family. We care for our community and customers in the same way we care for our own family. Your comfort and peace of mind is our top priority. As a way to show this, we make the process of repairing your home's plumbing and heating systems worry free with our 12-month labor and parts warranties on all of the work we do. We also offer solutions to make purchasing your home's new system more affordable.
Why Choose Hurlburt for HVAC & Plumbing
Hurlburt Heating, AC & Plumbing seeks to satisfy each of our customers with our quality service and expertise. Some of the reasons our customers choose us include:
Trusted - we are family owned and operated and engage with our community through various volunteer initiatives.
Convenient - we offer emergency repair services, live phone support, and service 365 days a year.
High quality - we are confident in our repairs and installations, which is why we provide a 12-month warranty on all repairs and installations.
To our loyal customers, we thank you for being part of the Hurlburt family. For new customers, we welcome you to join the Hurlburt family. To find out more about Hurlburt and our HVAC and plumbing services, give us a call today.