Heating & Air Careers
Full-Time HVAC Technician Position
Are you looking for an HVAC technician position with great benefits and a good company culture? Look no further. At Hurlburt Heating, AC & Plumbing, we treat our employees like family. Read below to find out more about our HVAC technician role!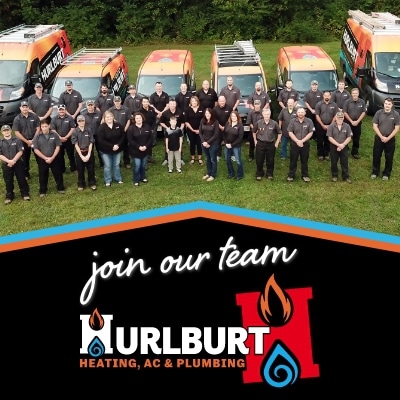 HVAC Technician Job Duties
Replace furnaces, air conditioners, duct distribution systems and electrical to meet or exceed the manufacturer's recommendations and local codes.
Be able to startup installed equipment and adjust to the manufacturers and job specification.
Be able to troubleshoot, adapt, and resolve/repair all issues that arise during an installation that would keep the equipment from functioning properly.
Communicate with the customer regarding the proper operation and owner's maintenance of the installed equipment.
Answer related questions as to operation, features, and functions to the homeowner.
Perform required documentation for each installation with a complete startup record.
Have the client sign necessary paperwork and collect payments as directed.
Other HVAC duties as assigned.
Benefits
Weekly bonus potential.
Take home vehicles available, start your day from home.
Paid vacation.
Paid holidays.
Paid sick days.
401K.
Profit sharing.
Health insurance (vision and dental).
Company paid uniforms.
Paid training.
Requirements
5 years of experience with residential gas forced air furnace/AC change outs.
Customer service skills.
For more information on how to apply, call (715) 283-4422 and ask for Greg!