Using Social Distancing and Quarantine as an Opportunity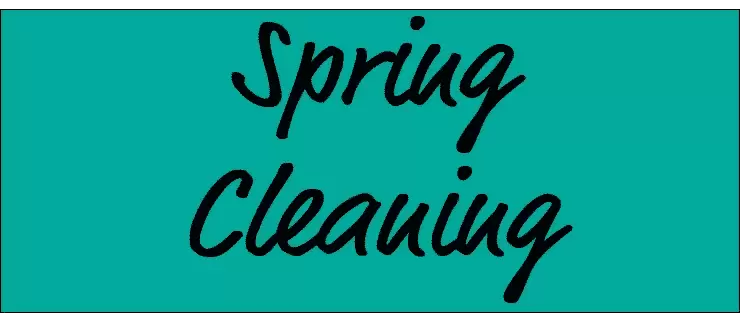 Here's a list of tasks you can do to keep busy during the quarantine
Whether it's a project you keep "meaning to" get to, or an ever-growing "honey-do" list, many of us tend to have a hard time finding the time to commit to taking care of our projects at home. However, many of us are also spending extra time at home due to the social distancing and quarantine restrictions affecting our lives.
Schools, many businesses, gathering places, and events are closed or canceled, and a lot of us may even be working from home as we all weather this storm together. We've compiled a list of common Spring cleaning tasks to help keep you busy and productive in your home time.
Cut the Dust
Light fixtures, fans, vents, tops of cabinets, top of refrigerator, book cases, television stands, video game consoles, coffee tables, end tables, shelving units, keyboards, appliances, under couches and chairs, change your furnace filter
Refresh
Wash and put away dishes, deep-clean the microwave, clear out and wipe down cabinets, clear counter tops, wash windows, wash mirrors, wash floors, wash baseboards, wipe down walls, wash curtains, drapes, blankets, and throw pillows, wash sheets, pillow cases, blankets, and curtains, vacuum your mattress and furniture, clean the garbage disposal, clean the washing machine, snake the shower drain
Disinfect
Counter tops, bathroom fixtures, door knobs and handles, wipe down refrigerator shelves and drawers, toilet, sinks, toys, railings, electronic devices
Organize
Cabinets, cupboards, pantry, refrigerator, desks, file cabinets, drawers, closets, cell phone apps/media/contacts
Get Outside
Clean the gutters, finish any remodeling projects that didn't get completed last fall, clear out the dryer vent, clean up flower beds, go for a walk
Relax
Play a card game or board game, read a book, craft, scrapbook, listen to a podcast
We're here to help
Should you discover plumbing, heating, cooling, or ventilation issues in your home, remember we are open and ready to safely serve you. We may reschedule your appointment if someone in your home is or has been ill recently, for the safety of our team. Our office is closed to walk-ins, so please call ahead if you are in need of parts. Feel free to call or text us at 715-283-4422, or chat with us at www.HurlburtHP.com.