Hurlburt Heating & Plumbing Receives Excellence Award from Lennox® Industries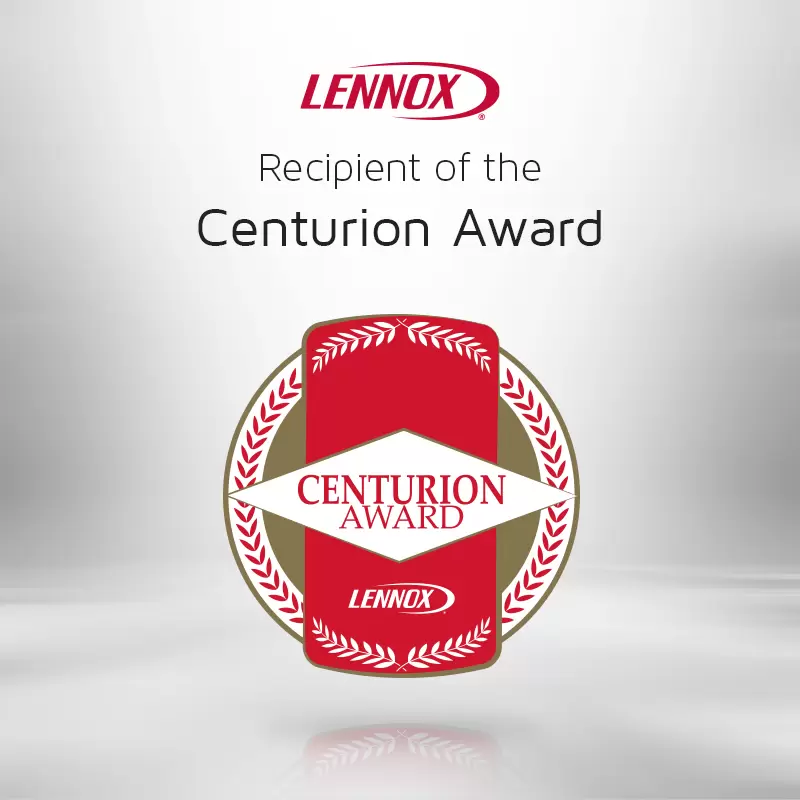 For more information, contact:
Christina Hager
Hurlburt Heating & Plumbing
715-503-4713
Release Date: 12/17/2021
Hurlburt Heating & Plumbing Receives Excellence Award from Lennox® Industries
Local Dealership Recognized for Outstanding Business Accomplishments
December 17, 2021– Lennox Industries, a trusted HVAC brand for 125 years, awarded Hurlburt
Heating & Plumbing the Lennox Centurion Award. This prestigious honor recognizes the top 5%
of Lennox residential dealerships in each Lennox sales region for outstanding accomplishments
and performance.
"Earning the Lennox Centurion Award emphasizes Hurlburt Heating & Plumbing's progress as a
leading marketer of residential comfort systems, delivering exceptional comfort and service on
every job," said Douglas L. Young, president and COO, Lennox Residential Heating & Cooling.
Established in 1959, Hurlburt Heating & Plumbing employs approximately 40 people and
services west-central Wisconsin.
"This award reflects our hard work and commitment to customer service," said Greg Mericle,
president, Hurlburt Heating & Plumbing. "To win the Centurion Award, a dealer must embody the
Lennox brand promise in their market, and we are honored to be recognized with this prestigious
award."
A worldwide leader in home comfort, Lennox offers its award-wining air conditioning and heating
products through a network of more than 7,000 dealers throughout North America. Providing
some of the quietest and most efficient units on the market, including the first ultra-low emissions
furnace and hospital-grade air filtration, Lennox has a history of designing innovative HVAC and
indoor air quality products.
To find out more about how Hurlburt Heating & Plumbing can help you with your home's heating,
cooling and indoor air quality needs, call 715-283-4422 or visit Lennox.com/residential.