Heating & Air Careers
HVAC Technician
Locations: Hudson, Eau Claire, Menomonie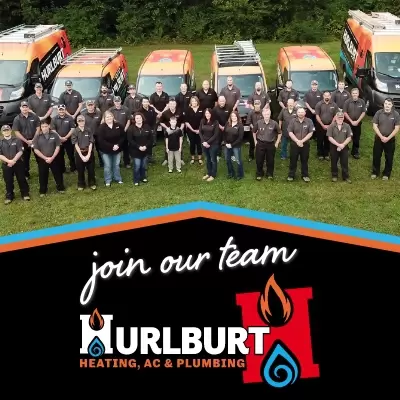 We are always seeking new team members with a like attitude and work ethic. While experience is typically an added benefit, with our new training facility and experienced instructors, we are willing to add new members at any level- as long as they display the right attitude and personality. Our company believes in a homeowner-first mindset, and we hold customer satisfaction in high regard: our HVAC team must always be willing to go the extra mile to ensure an unmatched client experience.
Within our HVAC technician branch, there are three departments working together that your abilities and career expectations could fit into, however; all departments offer room for advancement.
Maintenance Technician
General maintenance and evaluating equipment plays a crucial role in delivering the most efficient, reliable, and longest lasting equipment possible. As a maintenance technician you will be able to self manage, keeping yourself and your company provided vehicle on task and stocked. You will be communicating with homeowners providing solutions for better efficiency, indoor air quality, remaining life expectancy of equipment, and identifying pro active repairs to keep reliability at the highest level possible. Our maintenance team members will have successfully completed our training program or equivalent, and be able to perform our procedures in a safe and timely manner. This position is a great choice for someone who enjoys moving from job to job throughout the day, likes meeting new people, and has a great attention to detail. Many maintenance techs use this position as a gateway to becoming a full service technician, however some find this is a great fit for the long haul.
Service Technician
Living in Wisconsin, our service technicians enjoy a consistent workload, as well as troubleshooting and maintaining a variety of equipment. Team members enjoy being self-starters, most of whom start and end their workday from home in a company provided work vehicle. Beyond diagnostic, troubleshooting, and repair skills, our service team displays outstanding customer service and communication skills. With a typical workday consisting of four to five calls, our service technicians' days are full of ever-changing circumstances and work environments. Our service members have a "team" mentality; sharing information, experience, and advice with each other, as well as with our younger techs, which creates a knowledge base that is far superior to most companies. Service technicians have multiple years of experience and hold required certifications to perform their duties. Service team members have the ability to stay calm under pressure, answer questions, and confidently inform clients of repair or replacement solutions that best fit their needs. 
Installer
Our installation technicians visit one to two job sites daily, and generally work in teams of two. Most team members start their day by visiting the main facility to prep for their jobs: fabricating ductwork, fittings, and loading up equipment. Once on the jobsite they enjoy the freedom of managing themselves, staying on task, keeping the work area clean, providing instruction to homeowners on operation of new equipment, and collecting payment. If you have a great attitude, work ethic, and enjoy working with the very latest advancements in equipment, our installation team has a position for you, no matter your experience level.
Career Form
"*" indicates required fields